Amour G, coloured warmblood stallion
Ringo x May Sherif x Aleksander
2005 167cm black tobiano stallion 9.25" bone
Graded with the WBS-UK (2008 Champion SHR)
DOUBLE Elite Premium winner BEF Futurity Scheme 2008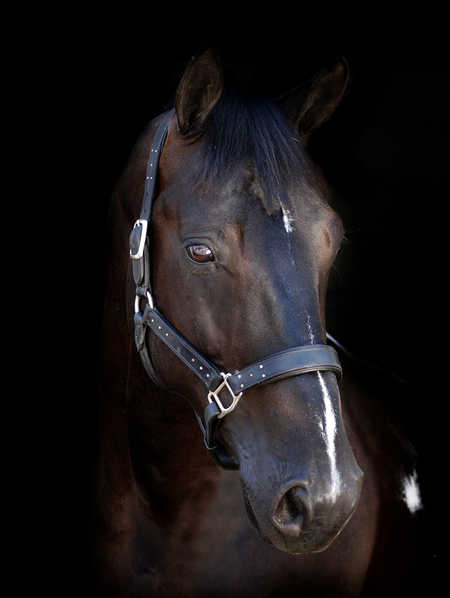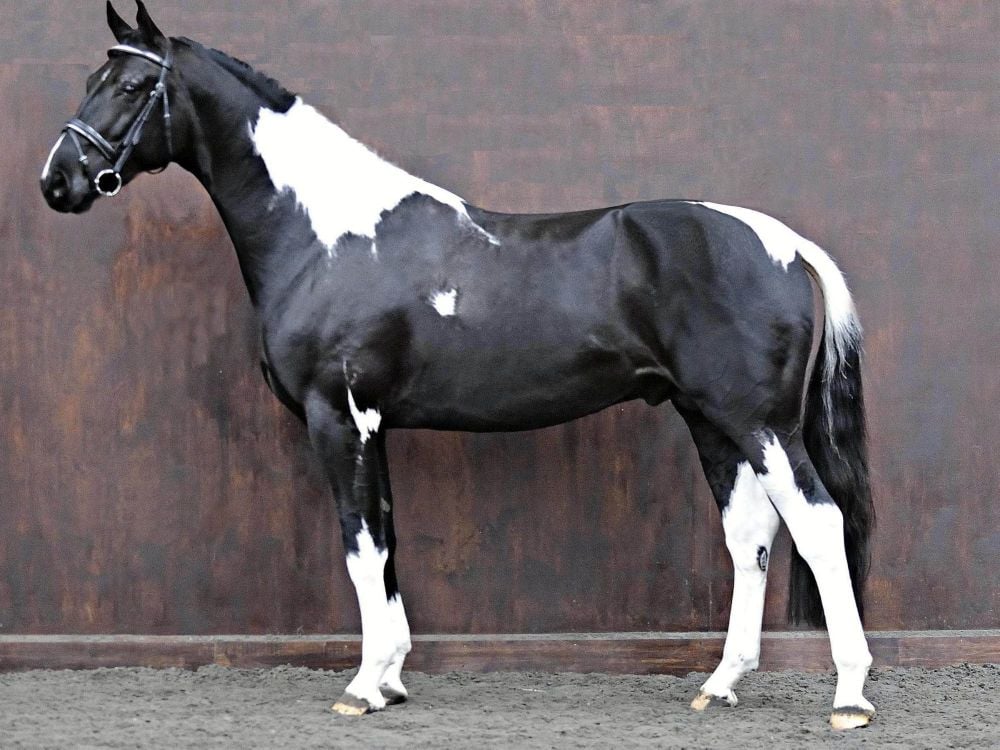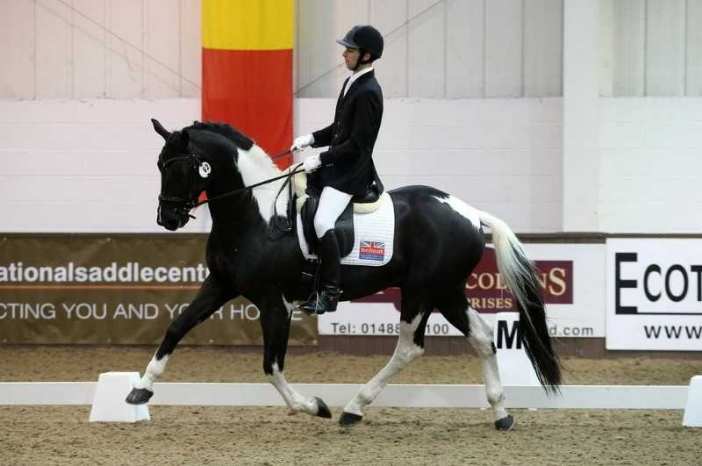 Amour G is an exciting, elegant young horse with the most delightful temperament.
Although he has all the credentials for breeding top quality sporthorses, his kind and gentle disposition make him ideal for producing allrounders for the amateur rider too.
He must surely be one of the best moving coloured stallions available today. He walks like a cat, trots on air and has a fabulous uphill canter. His shoulder movement is loose and expressive whilst his hind leg is quick and steps well under his body. He scorred a fantastic 9.75 for paces with the BEF.
He has superb conformation with a fabulous length of rein and great shoulder, so important in a riding horse. He also scored 9.5/10 for conformation with the BEF.
Amour G is graded with the prestigious WBS-UK, formerly known as the BWBS, in the Sporthorse Register (Champion of 2008).
The WBS-UK is widely acknowledged as being one of the toughest sporthorse societies in the UK with which to grade. They are WBFSH members and use foreign graders to assess the horses. They are experts in the field of breeding and producing sporthorses, not show judges. The grading also takes place over two days rather than the usual one, with the graders also visiting the stable area to assess the temperament of the stallions.
We are very proud that Amour G is only the third coloured stallion to be approved with the society.
From the WBS-UK website......

''The standard of the stallions was significantly higher than in some previous years and the judges licensed a total of 10 stallions from the 25 presented. In the Sports Horse category, where standards and expectations are identical to the main Warmblood Grading, this year's Champion was Amour G, a coloured KWPN son of Goshka Ringo out of a Danish mare. Owned by Pippa Childerhouse and very professionally shown by Tim from Woodcroft Stud, the judges were impressed with this statuesque but lightfooted mover.''
He is also the only horse to date to be awarded TWO Elite First Premiums by the BEF Futurity scheme for dressage and show jumping.
With no marks less than 9 out of 10, he scored 9.5 for his conformation, 9.75 for his paces and 9.75 in the vetting.
Comments from the evaluators included `` fabulous walk, good hindleg for canter``, ``very scopey, good brain`` and''it wouldn't matter what colour this horse was, he could be pink with blue spots, he would still be a great horse!''.
Amour G gets the nod of approval from people at the highest level possible......
In the finals at Addington he was judged by

Carl Hester

to be the best 3yr old colt in the dressage section. (He was qualified for the show jumping section final too but rules dictate he could only contest one section final.) Having worked with him, Olympic head judge

Stephen Clarke

and President of the International Dressage Trainers Club,

David Hunt

, both highly rate Amour G. Two Newmarket based vets have both used Amour G on their mares and were so impressed with their foals that they both came back for more! In fact, many clients do return which is a wonderful endorsement of his worth as a sire.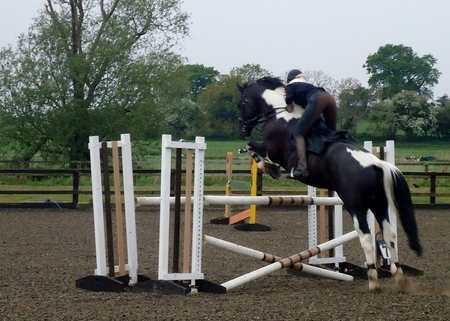 Jumping consistant double clears Discovery and schooling 1.20m at home.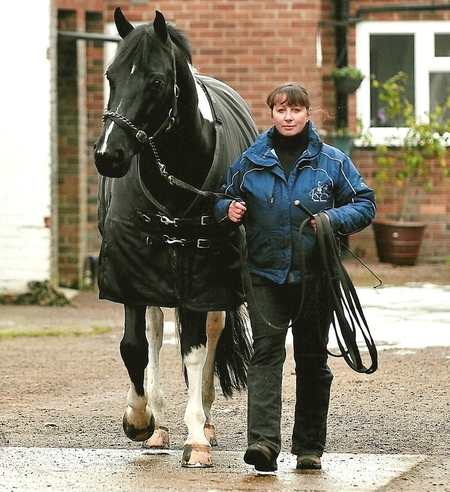 The correct way to judge a coloured horse is to imagine it as a bay or black colour. Would you still rate it as highly?
The comments from the BEF evaluators and the fact that Amour G has won sporthorse classes against solid coloured horses prove that his colour is a bonus and not the only thing that makes him special.
Although colour should never be the main reason for using a stallion it does have the advantage of widening the market should your foal be for sale.
If you like the idea of adding a dash of colour to your modern sporthorse, there is certainly no need to compromise on quality for colour using Amour G. In fact, as Amour G is graded with the most stringent of studbooks in the UK, all foals, coloured or not, should be of excellent quality and highly desirable.
Amour G welcomes visitors at his home in Norfolk. We are just 40 minutes on from Newmarket so not as remote as you might think!
Amour G will be doing walk in collections at Clements Equine, Bardwell, nr Bury St Edmunds, Suffolk.
***Available fresh and chilled between March 2021 and 31st August 2021 and excellent quality, proven frozen outside these dates.*** (There may be the odd few dates when he is not available to collect but we try to keep these to an absolute minimum, please ask.)
With excellent facilities and knowledgeable staff, mares can board here or, of course, semen can be shipped to you.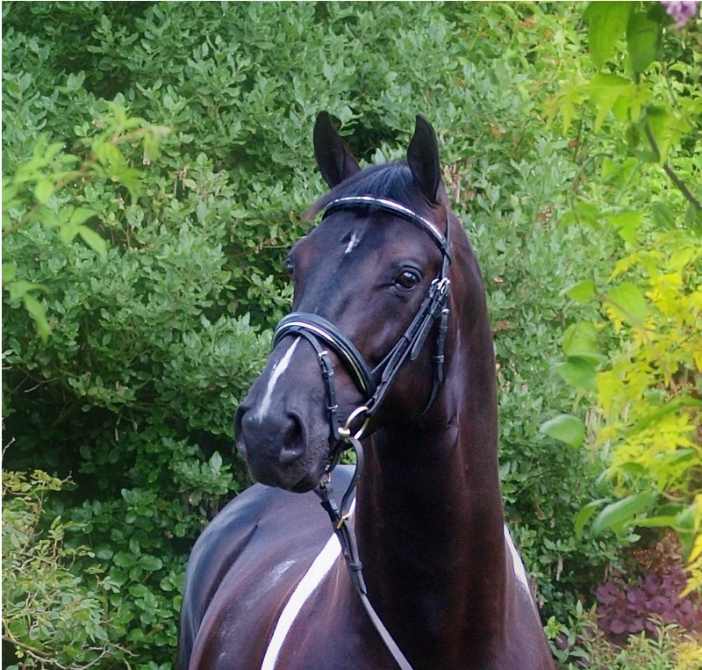 £575 + collection* and carriage. AI fresh, chilled or frozen.
No Live Foal Free Return (Please see Forms and T&C page on drop down menu)
* Mares visiting Clements Equine have the security of using Rossdales vets from Newmarket, who offer a very competitive and comprehensive AI package.
**** A SPECIAL PRICE FOR UK FROZEN SEMEN, (PROVEN EXCELLENT QUALITY), - PAY JUST £400 AND FEEL SECURE WITH THE SAME TERMS AS FOR CHILLED****
Possible discount for graded mares, BEF Futurity Elite or Higher 1st premium winners or for two or more mares.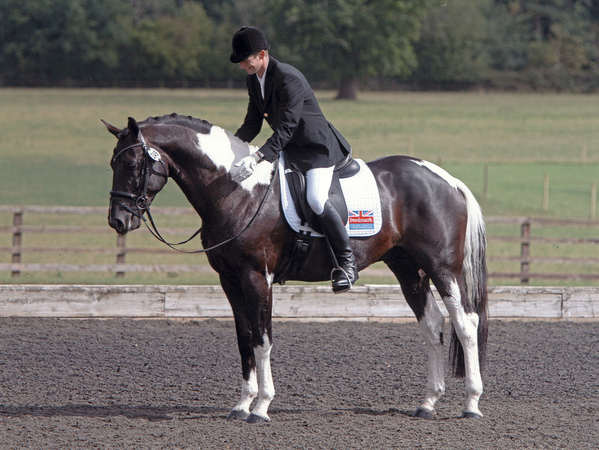 Many more photos are displayed in the gallery and you can keep up to date on his Facebook page.
Click below to view his appearance at the Burghley Horse Trials stallion parade.