Progeny
Amour G's first crop of foals were born in 2010.
His progeny are proving themselves every bit as talented as we hoped. All owners are delighted with their foals, inheriting their sire's elegance, length of rein, elevated paces and engaging personality. Many owners have been so pleased that they have come back for seconds and in one case, even a fourth!
From a wide variety of mares Amour G has produced winners in affiliated dressage, showjumping, eventing and county level showing, the vast majority being home produced endorsing their great trainability and amicable temperaments. Amour G had FOUR youngsters qualified over EIGHT BD championships at Hartpury in April. A great advert for their sire! They placed top 10 in six of those eight including EV Amore Mia who was Reserve Novice Gold FSM Champion.
At the 2019 BD Winter Championships, Amour G was featured in the Top 10 British Based sires behind stallions like Dimaggio, ProSet and Showmaker.
His progeny include........

EV Amore Mia
( x Samber)

This super mare has achieved amazing results. Making her BD debut in 2017 as a 5 year old, she won all bar one of her classes, including two BD Scottish Championships and a Novice semi final at the U25 Championships. In February 2018 she won both the Novice Gold winter regional and the Novice Gold FSM winter regional at Morris Equestrian, qualifying for the BD Winter Championships at Hartpury. She was Reserve Novice FSM Champion. She won the U25 Novice Championship and went on to qualify for the Elementary and Medium Nationals. She is now winning at Prix St Georges. Her impressive scores range from 70 to 8
0% She also has a super, careful jump.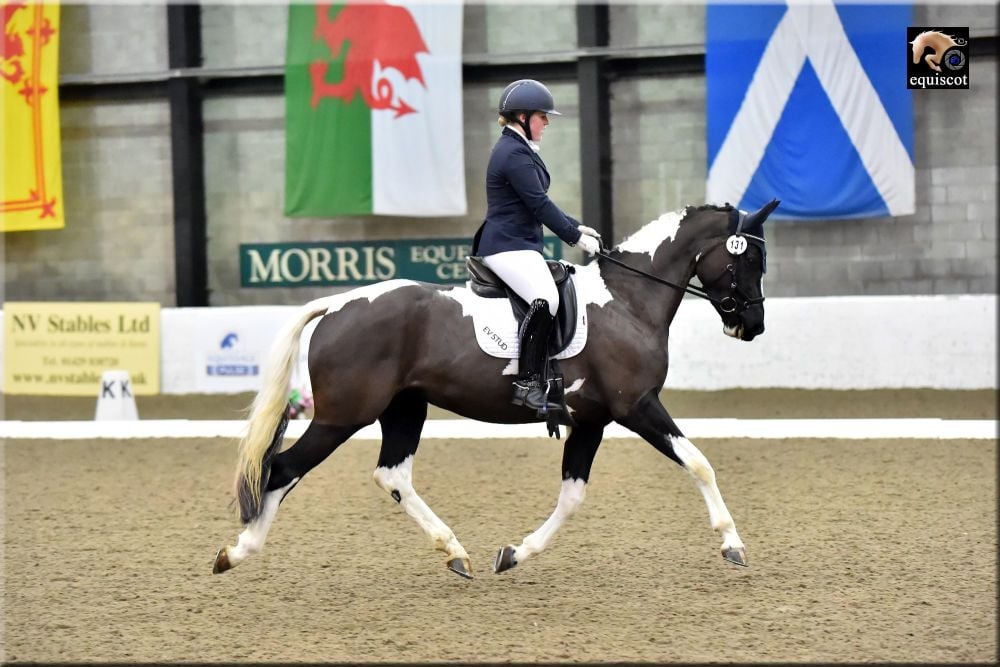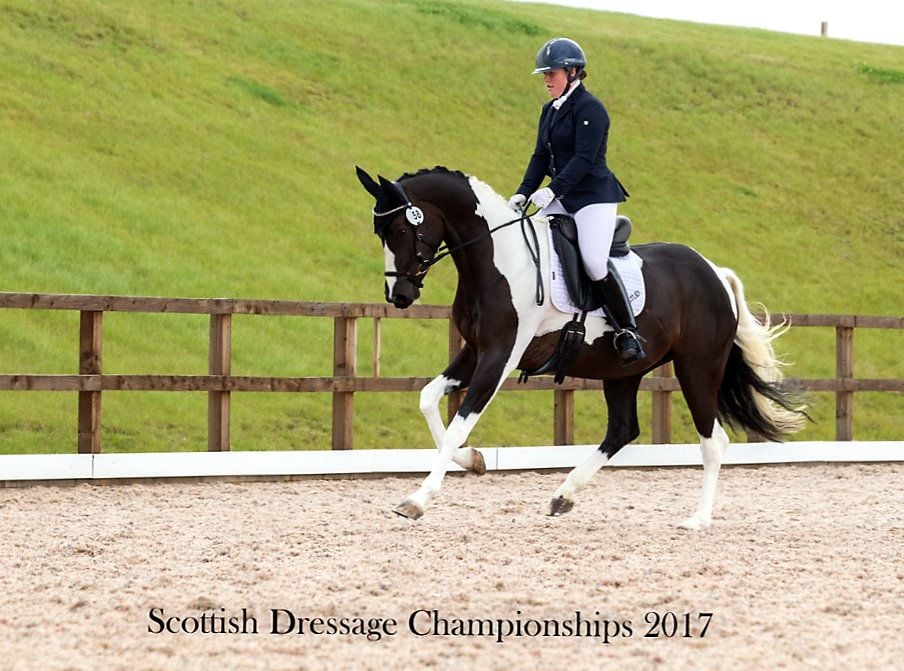 TT Amika
( x Medoc)

This most amenable of mares also has a great BD record. Ridden by a BYRDS rider also making her BD debut, the pair have won and placed at regionals, qualifying them for the Summer National Championships, placed at Area Festival Championships, U25 Championships. They also represented England Eastern at the Senior Home International, achieving the highest score of the whole squad and placing 4th in the Novice section amongst many professional trainers. In February 2018 they won the Elementary silver FSM at the Easton & Otley College BD winter regionals, qualifying them for the Winter Championships at Hartpury. At the Championships they finished top 10 in all three of their classes, 3rd in the Elementary Area Festival final and 7th in both the Novice and Elementary FSM Championships. They also started at Medium in 2018, often scoring +70%, they finished at the top of the new BD Medium Bronze League table but sadly could not contest the championships due to other commitments. They also were selected to represent England East again at the Senior Home International, this time at Medium and also won their first round Area Festival Medium and have qualified once again for the finals at Hartpury in April. They are now out winning at Advanced Medium.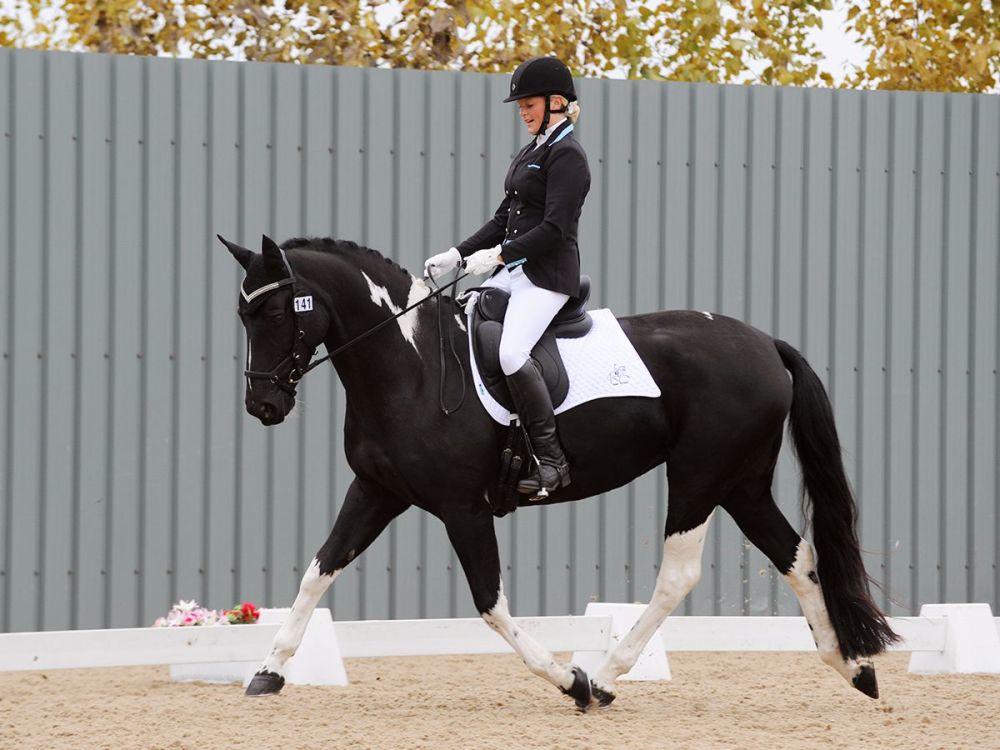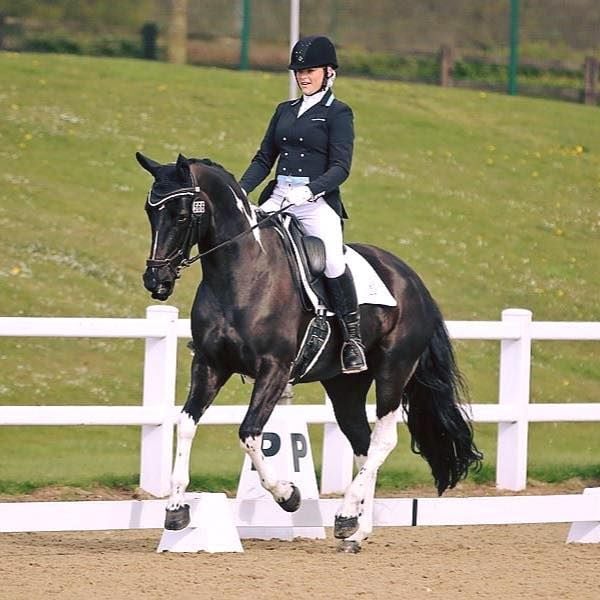 Kellythorpes Adonis G
( x Charmer) Placed at county level in the Sporthorse Youndstock classes, 'Bailey' has gone on to make a super start to his BE career. He has placed in the majority of his starts, BE80/90, as a 5 year old, including the BE JT Championships. He has also qualified for the 2019 Badminton Grassroots Championships as well as the Blue Chip and Scope showjumping championships. At Badminton 2019 Bailey jumped a super double clear inside the time and all done barefoot! He has now qualified for the 2020 Badminton Grassroots Championships at BE100.
First Love 11

( x Dolphin Street) Champion In Hand Sporthorse Herts County 2013, winner ridden Sporthorse Herts County 2016 and now started her eventing career.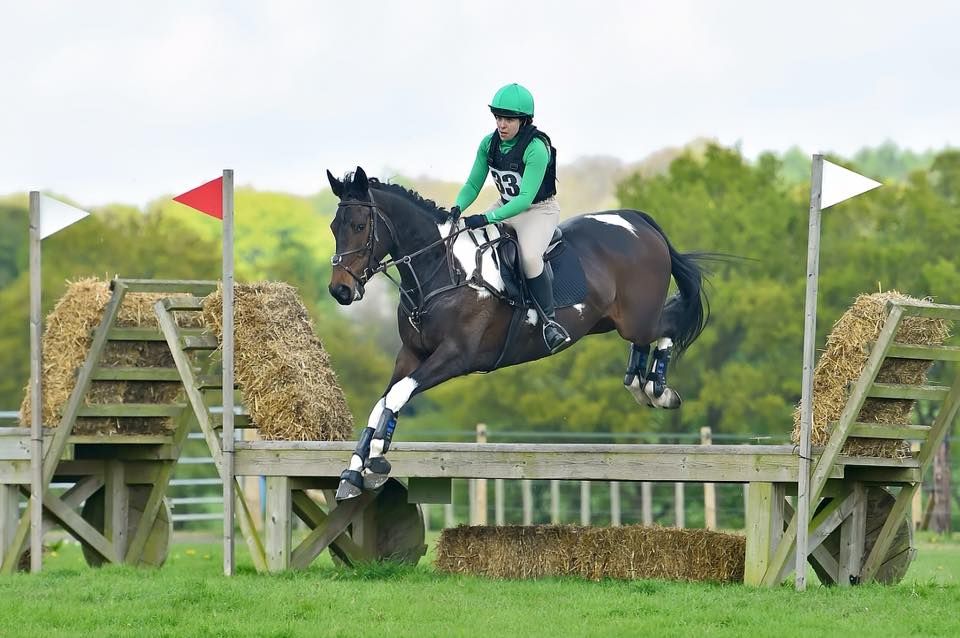 Amour Just Cruising

( x pony/cob mare) Cruise is another super consistent, reliable character with a fantastic BD record. With his first rider he qualified for the Area Festival and regional championships. rarely beaten the vast majority of his scores were in excess of 70% up to and including Elementary. Sold to his present 'mature' rider, he has continued his success and she describes him as 'her horse of a lifetime'. They represented Wales at the Senior Home International. They qualified yet again for the Area Festival Championships at Hartpury in April 2020 by winning their final. They went on to win the Prelim Silver AF Championship and finish 4th in the Novice Bronze.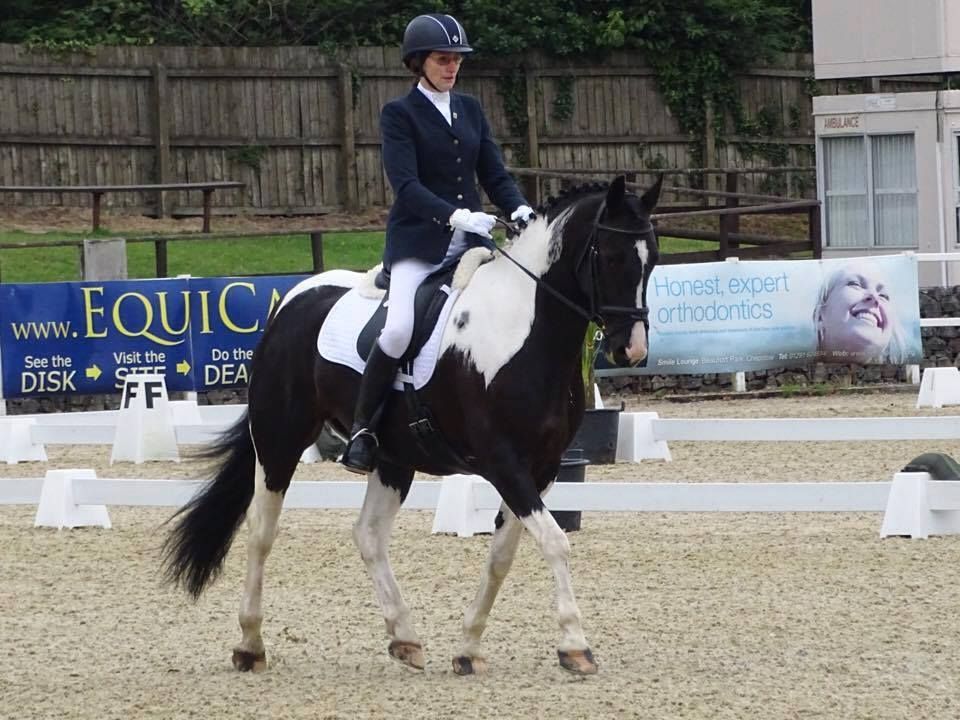 Fleur X
( x TB) another consistent mare winning BD and qualifying for AF Championships at Hartpury, she also enjoys her jumping. She has represented England Central at the BD Senior Home International 2018.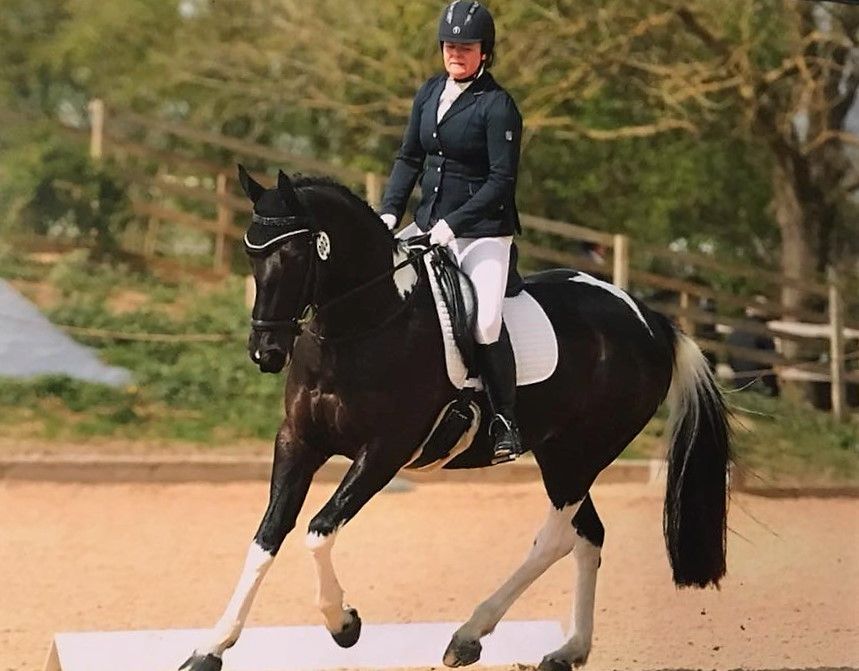 Flash
(x Dexter's Puzzle) Just starting his ridden career, Flash is showing a fantastic attitude to his work, both flat and jumping. He recently scored +77% in just his second dressage outing at prelim.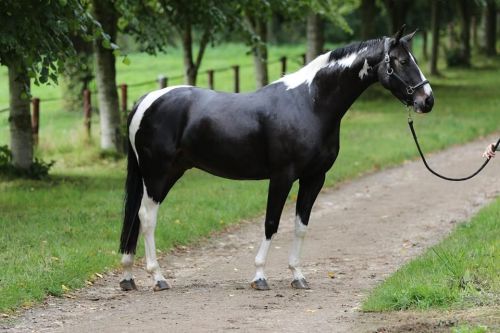 Am I Dreaming

( x Dolphin Street) Champion In Hand Sporthorse Herts County 2015 amongst many other awards. Now starting her
eventing career.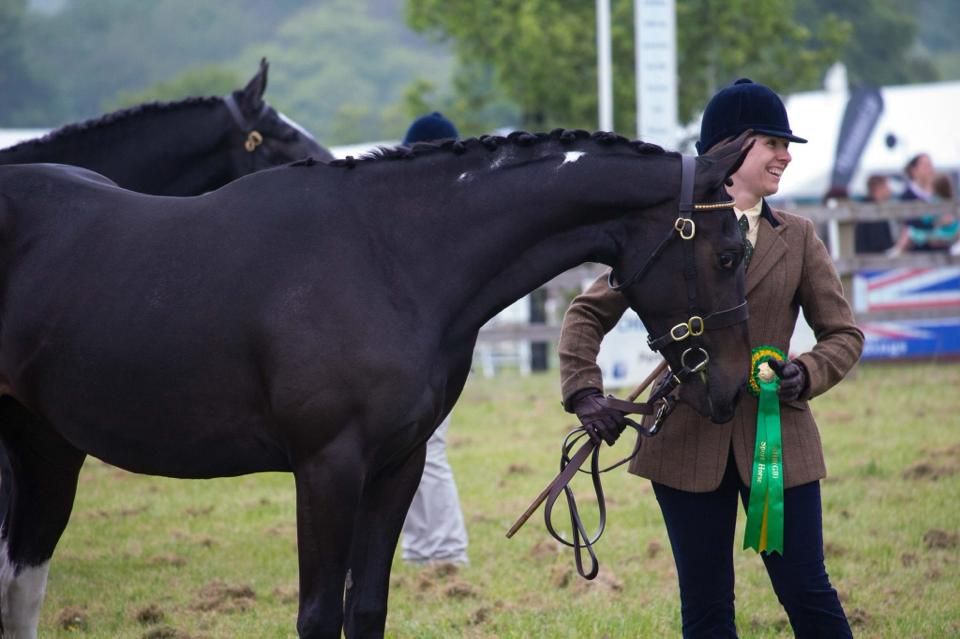 EV All My Amour

( x Master Imp) Ridden by a 15yr old girl. he placed top 3 BE100 and PC Intermediate Championship.
Austin
( x Agherlow), scores a lovely 8.75 and a Higher First in the eventing section of the BEF Futurity at Keysoe.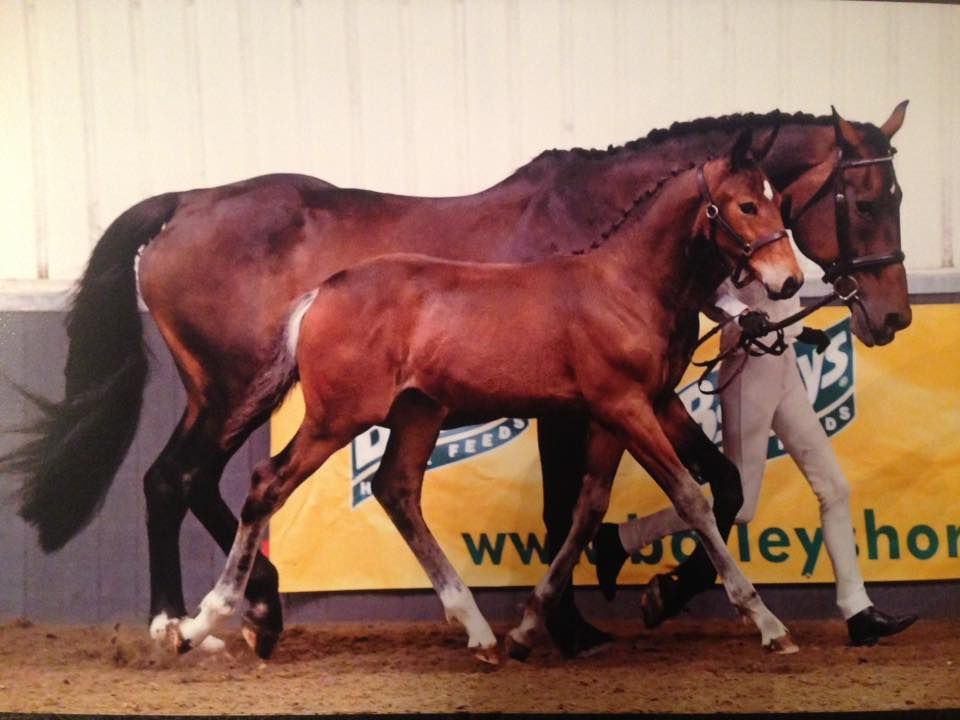 Achak Zan-Amour

( x Grannex) scored an amazing 10 for atittude at the BEF Futurity! What a boy!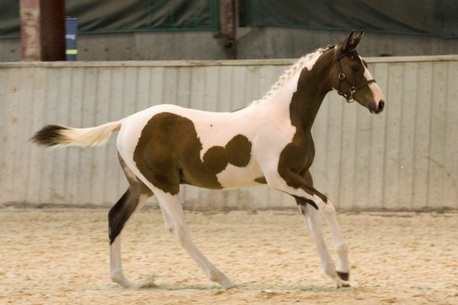 Fleur de L'Amour
(x Andes)
is awarded a BEF Futurity Premium of 8.96, so close to that Elite, in the Eventing foal section.
A Little Miracle
(x No Complaints)
wins the Sporthorse foal class and foal championship at Oxford & Thame County show.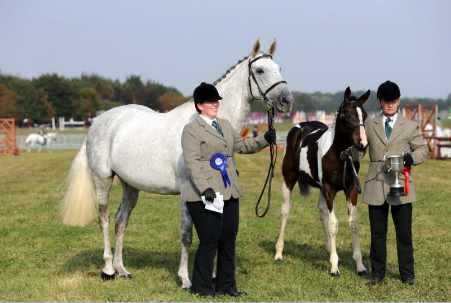 And many county show winners and placings in the Sporthorse and Hunter Youngstock classes, including
Blinkbonny Wild Child

,

Amour Adonnis

,

Amazing Alchemy

,

Olav

and

Love's First Blush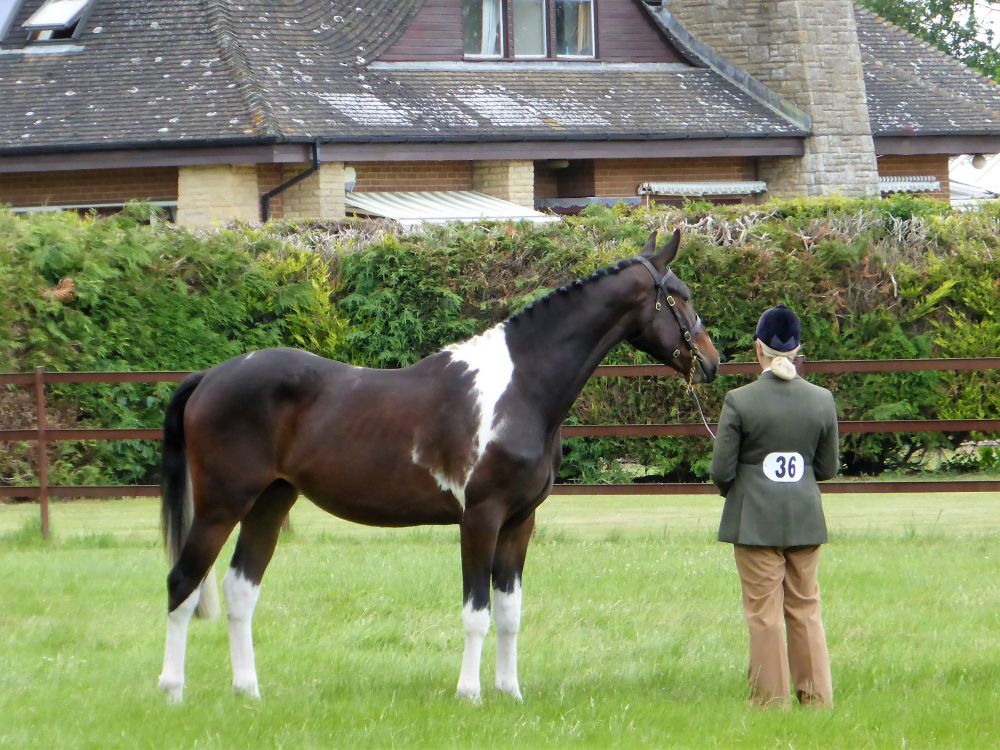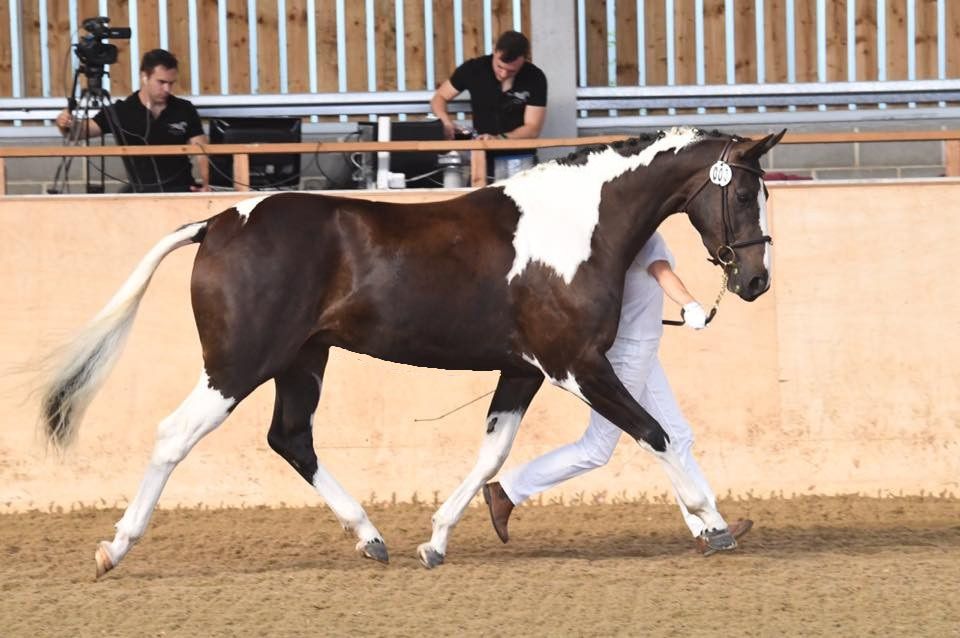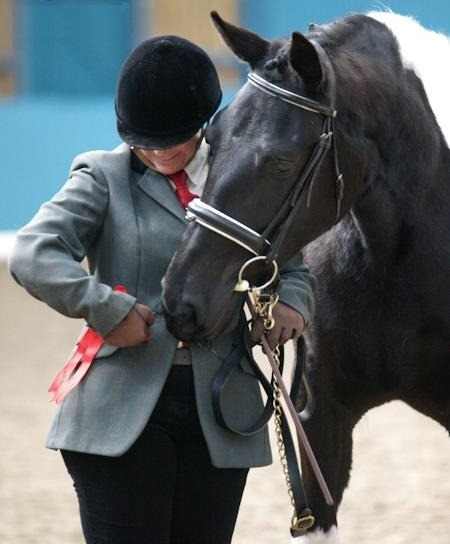 A selection of other youngsters yet to be out and about ........